Structural reinforcement
A sustainable approach to construction

Cost-effective building management
Asset management is a major challenge for project owners faced with aging assets. It remains the essential mission of the owner, who must guarantee a good level of service for users, in satisfactory safety conditions, while keeping costs under control. Managers are therefore constantly faced with complex choices, taking into account safety requirements, operating conditions, the severity of damage and the urgency of repairs.
These issues are taking on even greater importance at a time when financial resources are being squeezed and assets are ageing. Taking sustainable development into account in asset management policies has become a key issue, encouraging managers to design structures with low maintenance costs and very long durability.
In a general context aimed at improving the durability and safety of existing buildings and infrastructures, for increasingly stringent in-service operating conditions and extreme stress conditions (explosion, earthquake), FRP composites are asserting themselves as particularly high-performance reinforcement and repair processes.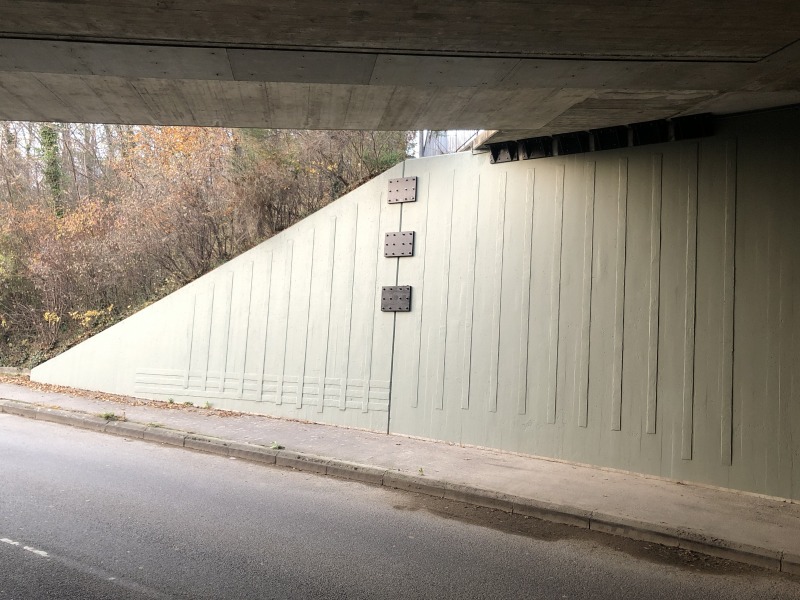 The challenges
Change of use
Increased loads
More demanding standards
Structural change of a structure
Increased seismic resistance
Refurbishment of historic buildings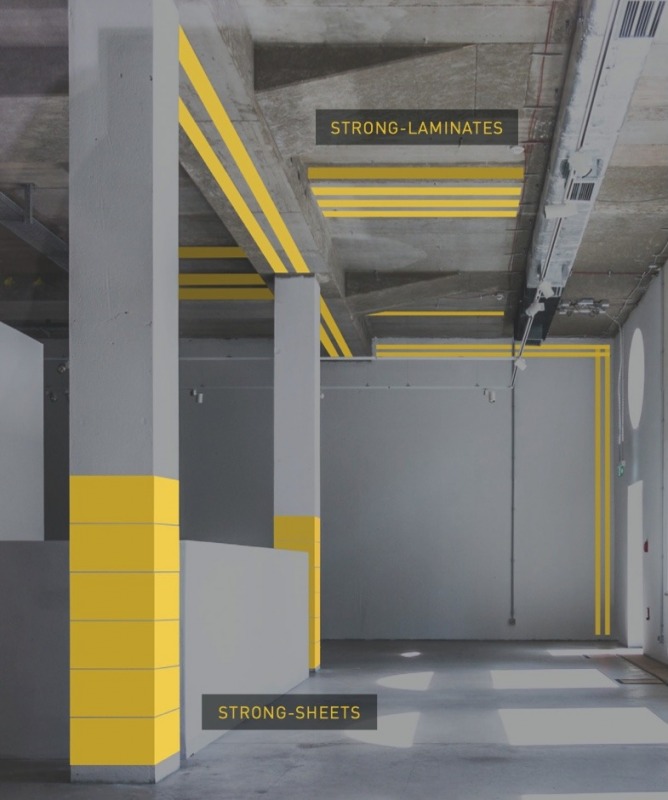 Our solutions
STRONG-LAMINATES SL (STANDARD MODULE)
STRONG-LAMINATE SLX (HIGH MODULE)
STRONG-SHEETS
STRONG-RESIN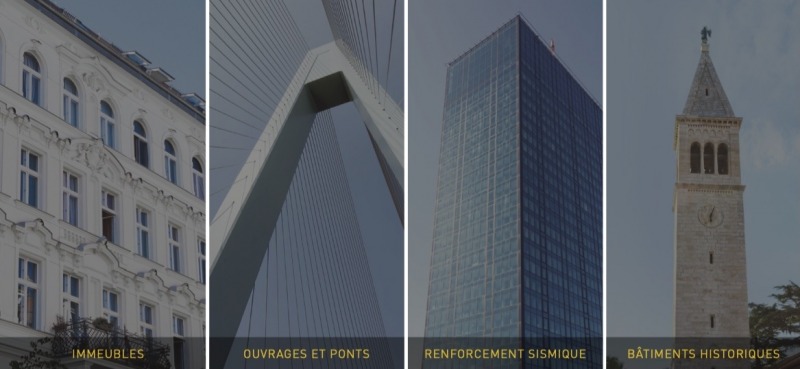 Applications
Buildings
Engineering structures
Historic buildings
Seismic reinforcement
Impact reinforcement
Reinforcement against explosions