Texgrid® CV 150 COVER PATCH
Against localised cracking


Characteristics:
100% carbon quadriaxial geogrid
Chamber covers are isolated hard spots, often the source of localised mechanical stresses leading to cracking in the pavement. This damage is mainly known as cracking of the asphalt.
Local application
Gluing not required

Composition & application
The TEXGRID® CV 150 COVER PATCH solution consists of a quadriaxial carbon fibre geogrid and a self-adhesive membrane.
Its quadriaxial structure enables it to withstand both localised and multi-directional tensile stresses.
This solution is very simple to apply, and can easily be used when repairing a surface course. Thanks to its self-adhesive membrane, it can be laid without prior gluing.


Localised management of specific constraints
The layout of a chamber within a carriageway requires localised reinforcement, generally in concrete (known as a concrete frame).
The integration of this complex within a pavement makes the structure locally sensitive, due to the variation in asphalt thickness over a limited area.
As a result, the pavement is likely to crack locally near this hard spot.
This phenomenon is naturally amplified when the chamber cover in question is located on the rolling surface of the road.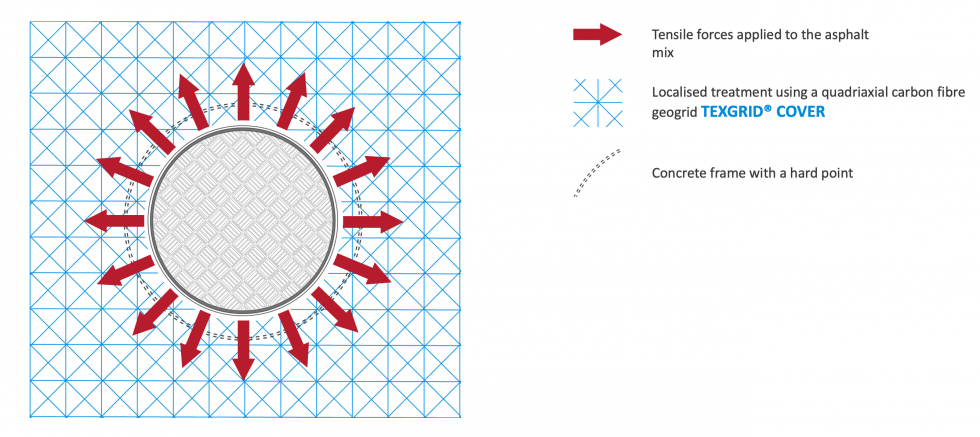 Sustainable solution for localised reinforcement
As a result, Texum has invested in the development of a solution specifically adapted to this problem.

Chamber covers - which are often circular - are the focus of multidirectional crack development, despite their small radius of action.

Thanks to its quadriaxial carbon fibre structure and self-adhesive member, the TEXGRID® CV 150 COVER PATCH solution provides anti-cracking around these hard points by locally reinforcing the bituminous structure.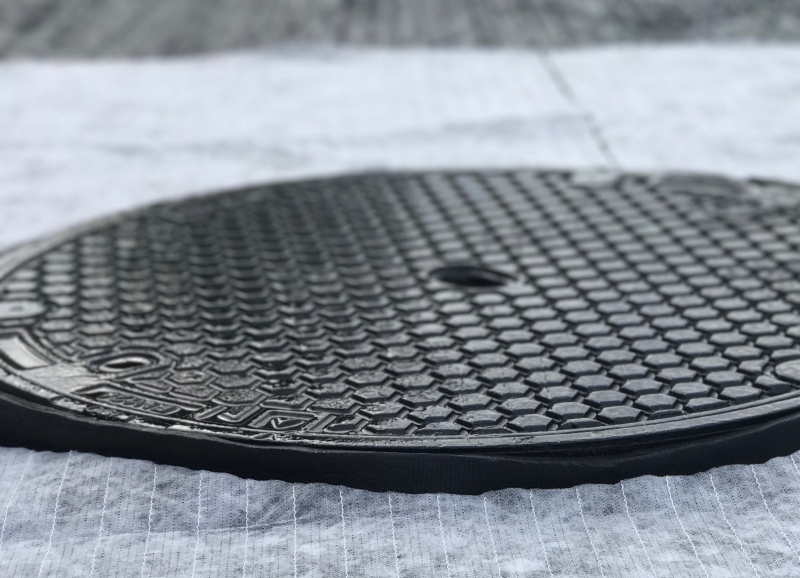 Packaging
The TEXGRID® CV 150 COVER PATCH solution is delivered in the form of a piece measuring approximately 1.90 m2, to be adjusted and cut to the diameter of the cover on site.
It is also possible to reinforce drain grates with this solution.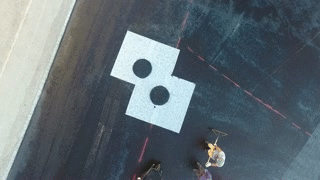 Application of the solution
Installing the TEXGRID® CV 150 COVER PATCH solution is simple:

Simply place the geogrid strips and then cut the parts covering the chamber cover(s).

These application conditions mean that the solution can be adapted to any type of cover (different diameters, grouped covers, etc.).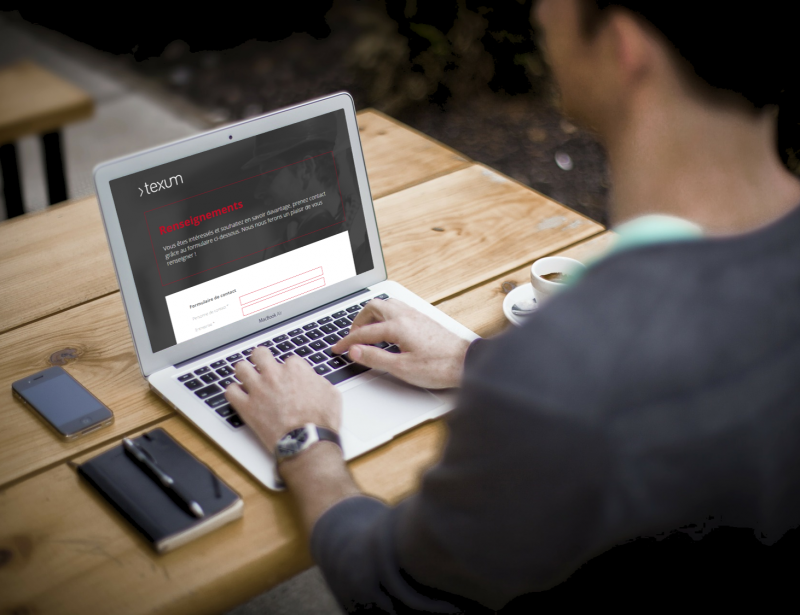 Together for your projects
Because every project is a unique challenge, innovation, performance and assistance are at the heart of our business.

Contact us, and we'll be happy to advise you and point you in the direction of the solution best suited to your project.

Information