Texgrid® CV 150 COVER
Reinforcement solution for chamber covers - pads
Effectively prevents localized fissuring around these hard points

Characteristics:
100% carbon quadriaxial geogrid
Chamber covers are isolated hard spots, often the source of localised mechanical stresses leading to cracking in the pavement. This damage is mainly known as cracking of the asphalt.
Local application
Gluing with emulsion or SAMI

Composition & application
The TEXGRID® COVER solution is composed of a quadriaxial carbon fibre geogrid.

Its quadriaxial structure allows it to respond to both localized and multi-directional tensile constraints.
The application of this solution is very simple, and can easily be carried out when repairing a surface course.

Localized management of specific constraints
The arrangement of a room within a pavement requires a localized reinforcement, generally made of concrete (called concrete frame).

The integration of this complex within a pavement makes the structure locally sensitive, due to the variation in asphalt thickness on a limited surface.
As a result, the pavement is cracked locally, close to this singularity that is the subject of a hard point.
This process is naturally amplified when the chamber cover concerned is located on the road surface.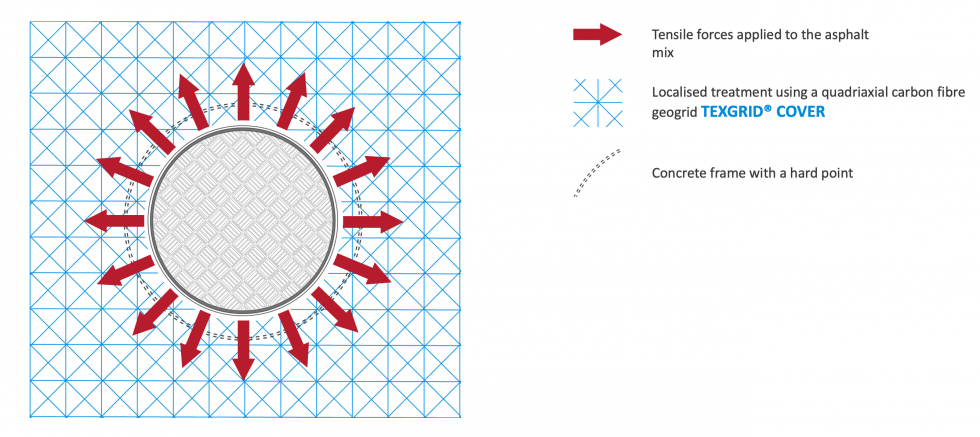 A durable solution for localized reinforcement
Following from this observation, a source of very premature and recurrent pavement deterioration, Texum has invested in the development of a solution specifically adapted to this problem.

Chamber covers - often circular - are the subject of a multidirectional crack development center, despite their small radius of action.
With its quadriaxial carbon fibre structure, the TEXGRID® COVER solution provides the anti-cracking function around these hard points by locally reinforcing the bituminous structure.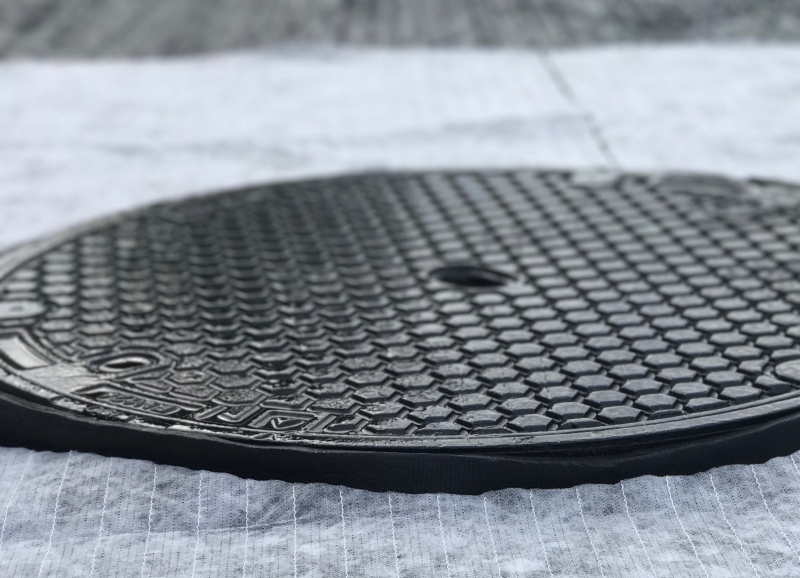 Conditioning
The TEXGRID® CV 150 COVER solution can be supplied in 2m strips to be adjusted and cut to the lid diameter on site.

It is also possible to order the solution in the form of pre-cut kits adjusted to the desired diameter. This solution is all the more advantageous when many rooms are to be reinforced within the same building site.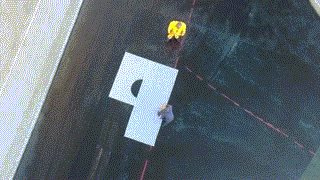 Application of the solution
The installation of the TEXGRID® CV 150 COVER solution is simple:
You only need to place the geogrid strips to be able to cut the parts covering the lid(s) of the chamber(s).
These application conditions allow the solution to be adjusted to any type of lids (different diameters, grouped lids, etc.).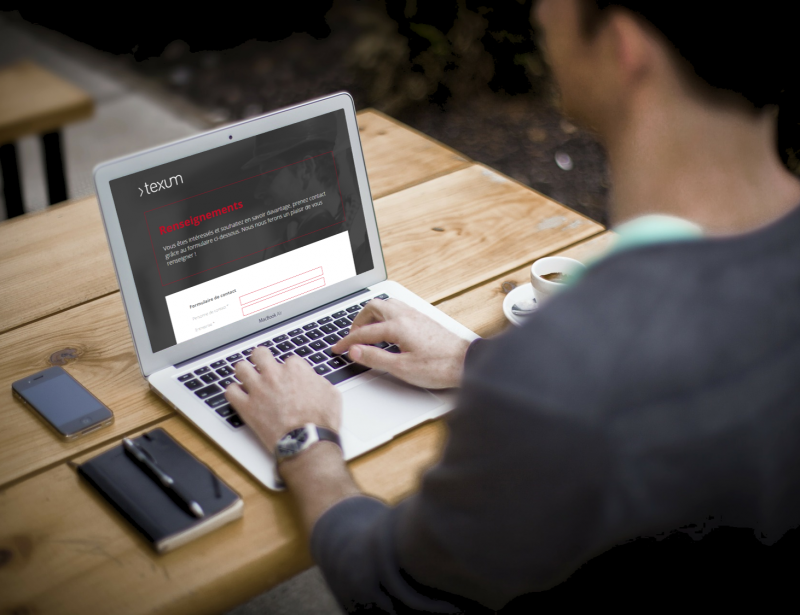 Together for your project
Because each project is a unique challenge, innovation, performance and assistance are at the heart of our business.
Contact us, it is with pleasure that we will advise you and direct you to the most appropriate solution for your project.