Types of solicitations
Properties to master with care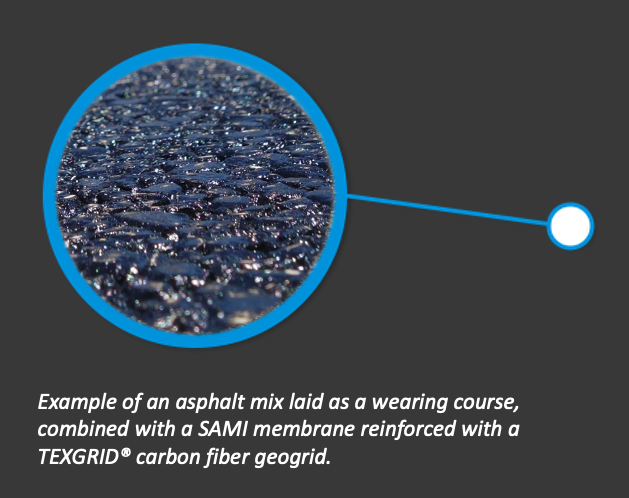 Issues and consequences
Asphalt mixes are currently an essential component in the creation or rehabilitation of a road structure.
In a process of reinforcing road structures, the asphalt mixes used have an increasing hardness, making them more and more sensitive to cracking.
Several types of asphalt cracking are identified. For each of them, reinforcements or solutions may have to be prescribed.
The different cracking modes (type I, II or III) [Irwin 1957] are defined according to the movement of the crack lips.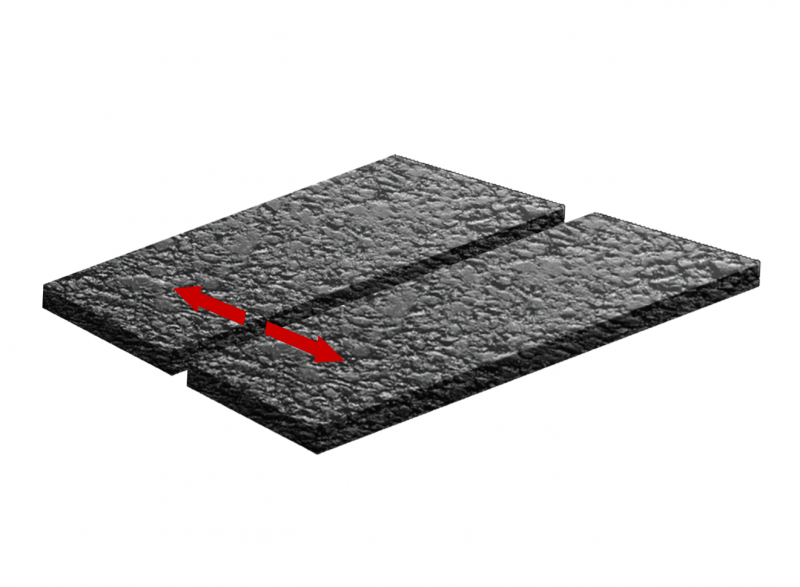 Mode I: Pulling
From a given period of use, asphalt mixes tend to stiffen. This characteristic leads this material to become very sensitive to traction cracking, due to its deficiencies in elasticity initially ensured by the softness of the bituminous binder.
All three types of cracking (thermal, reflection and fatigue) will have a greater impact on a bituminous mix that is rigid (or initially rigid) over time.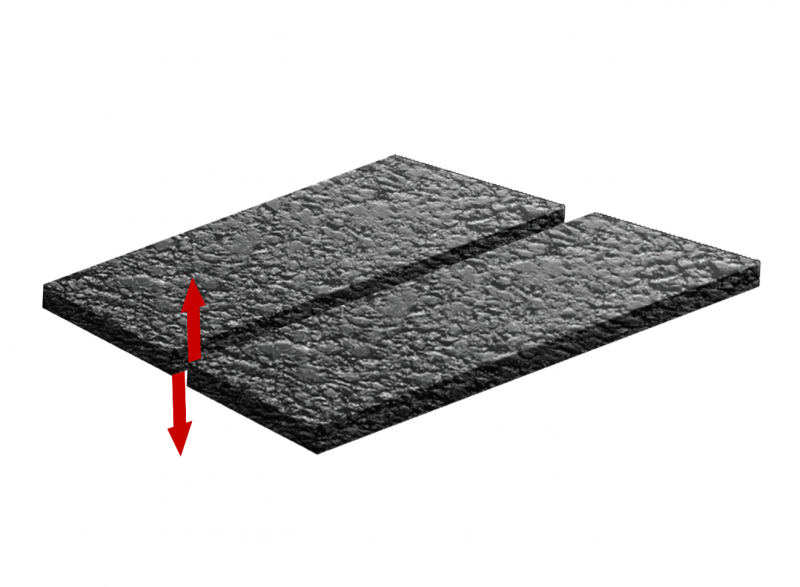 Mode II: Vertical shearing
This second type of cracking is mainly encountered in structures made from existing concrete slabs, cleaned with an asphalt mix layer.
It should be noted that this cracking mode is often combined with traction cracking (mode I).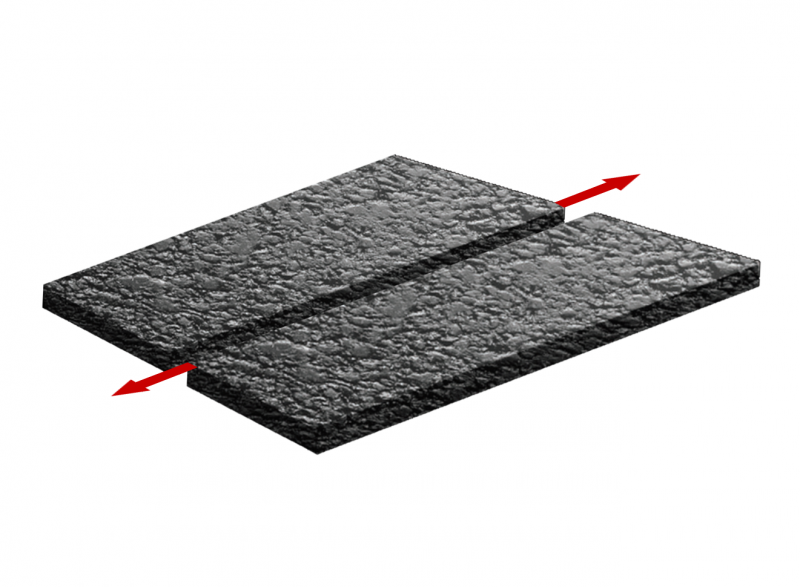 Mode III: Horizontal shearing
This cracking process is still infrequent. However, it can occur and also has its own characteristics.
In this case of application, often linked to internal stresses on the lower layers of the structure, the application of a reinforcing geogrid remains inefficient. Palliative solutions exist to limit the phenomenon while waiting for a more in-depth repair.