Work period
Optimisation of an essential factor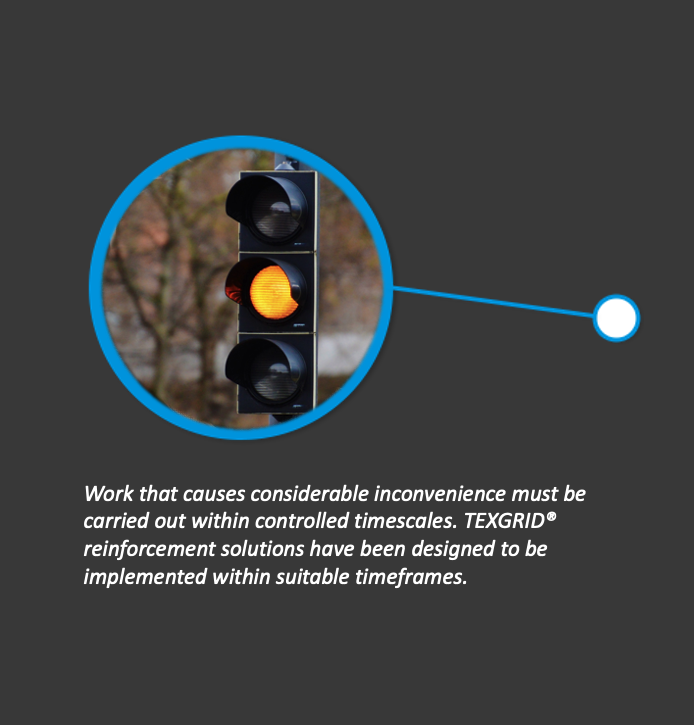 Issues and consequences
In a world where construction is omnipresent, the work duration is synonymous with the time of inconvenience caused, as well as the safety risks generated.
In order to best manage these parameters,
solutions adapted
to each project should be used, depending on the traffic supported as well as the consistency of the work to limit as much as possible the duration.
In an increasingly frequented road network, works remain events causing the perturbation of road traffic. Deviations, narrowing of lanes or other alternating traffic patterns are the source of slowdowns throughout the execution period.
In adequacy with the temporary situation,
speed limits
are also a point of concern for construction site areas. Although they are almost systematically adapted, they are not always respected, sometimes on very reduced roads, thus increasing the probability of
accidents
involving users and site employees.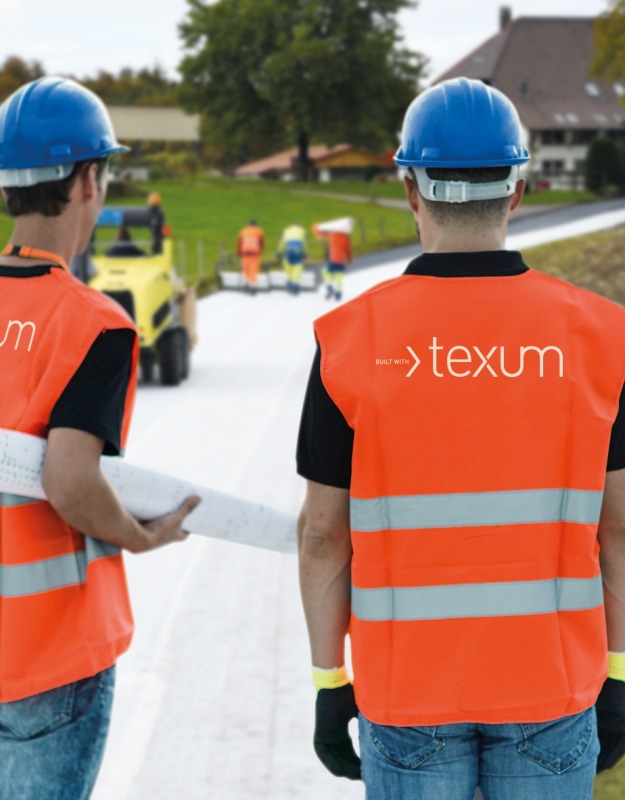 TEXUM expertise
In conformity with its policy of respect for the environment, Texum offers reinforcement solutions with much lower reinforcement thicknesses than those required for conventional reinforcement. The duration of the work is considerably reduced, by the reduction of the milling phases as well as the new asphalt paving phases.
For example, the reinforcement of a roundabout using the TEXGRID® CV 150 GIRO solution is on average 4 times faster than conventional reinforcement.