Texgrid® GV 120
Prevents effectively all types of cracking


Characteristics
Biaxial glass/glass geogrid
The TEXGRID® GV 120 solution has been designed to effectively resist all types of cracking (reflection, fatigue, thermal, etc.).
The exclusive use of E-CR glass fibres in TEXGRID® solutions, and especially in the TEXGRID® GV 120 solution, guarantees the durability of the reinforcement quality. E-CR glass has been specifically designed to operate without corrosion problems in an acidic environment, contrary to standard E glass.
Ideal for full-surface application and also for occasional use
Bonding with emulsion or SAMI

Technical data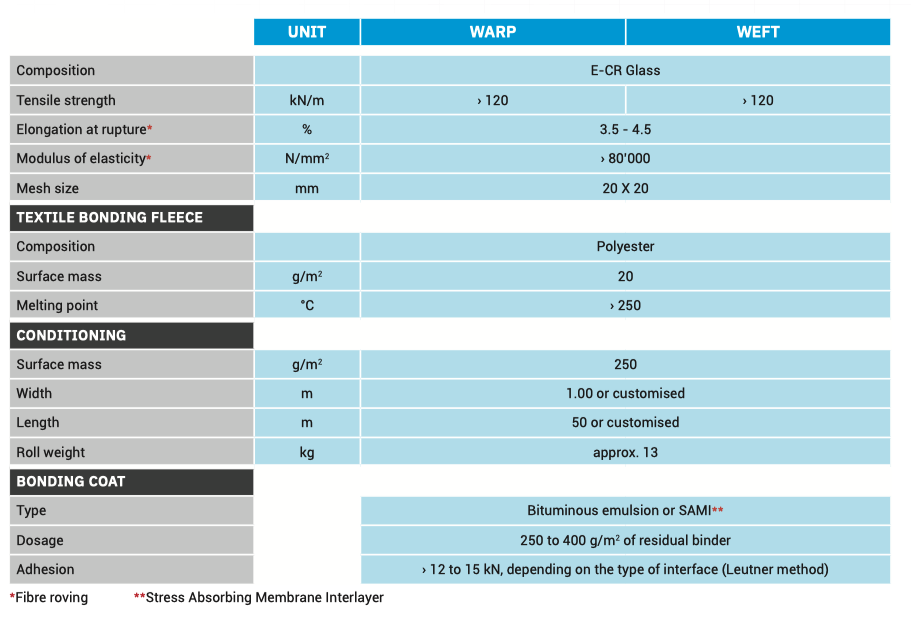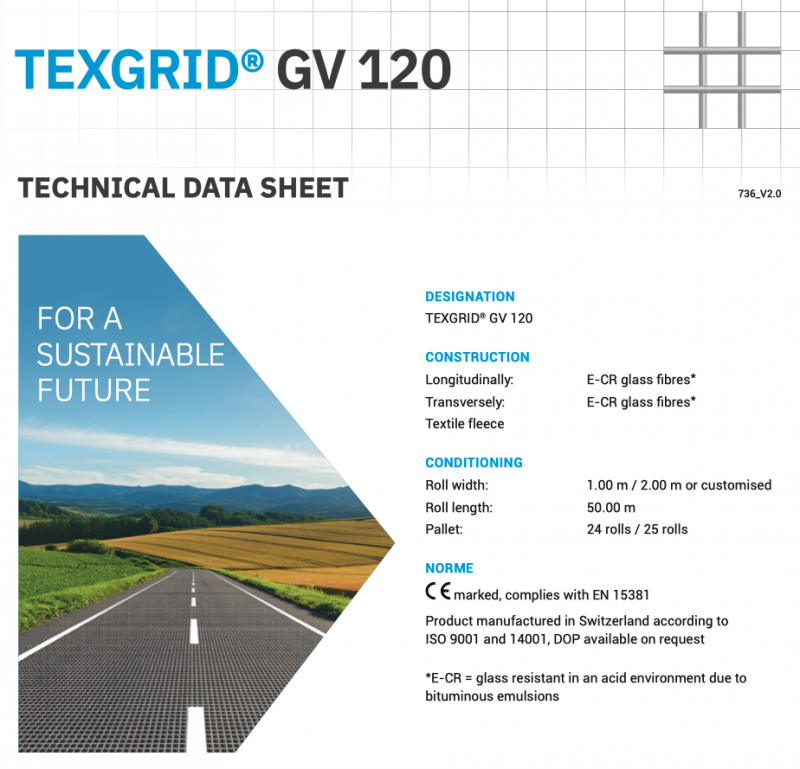 Technical data
Find out more about the TEXGRID® GV 120 solution in its technical data sheet.
If you wish, you can also obtain technical data sheets for our solutions.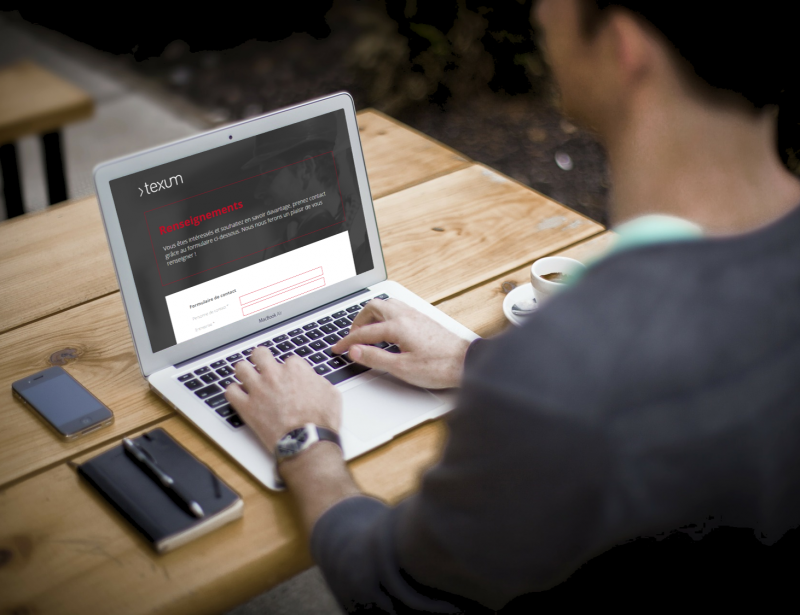 Together for your project
Because each project is a unique challenge, innovation, performance and assistance are at the heart of our business.
Contact us, it is with pleasure that we will advise you and direct you to the most appropriate solution for your project.