Texgrid® GV 120 PATCH
Effectively prevents all types of cracking


Preamble
The TEXGRID® GV 120 PATCH self-adhesive solution has been designed to effectively combat and seal all types of cracking (reflective, fatigue, thermal, etc.).

The exclusive use of E-CR glass fibers in TEXGRID® solutions, and in particular in TEXGRID® GV 120 PATCH, ensures long-lasting reinforcement quality. E-CR glass, unlike standard E-glass, has been specially designed to evolve without corrosion problems in an acid environment.

The self-adhesive membrane with partially recycled bitumen means that no emulsion is required for bonding.


Technical data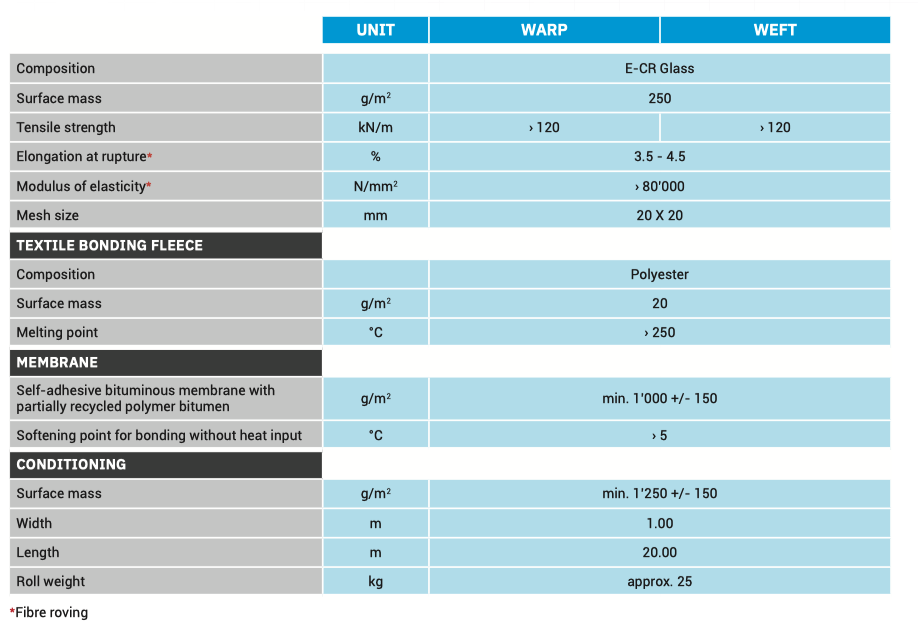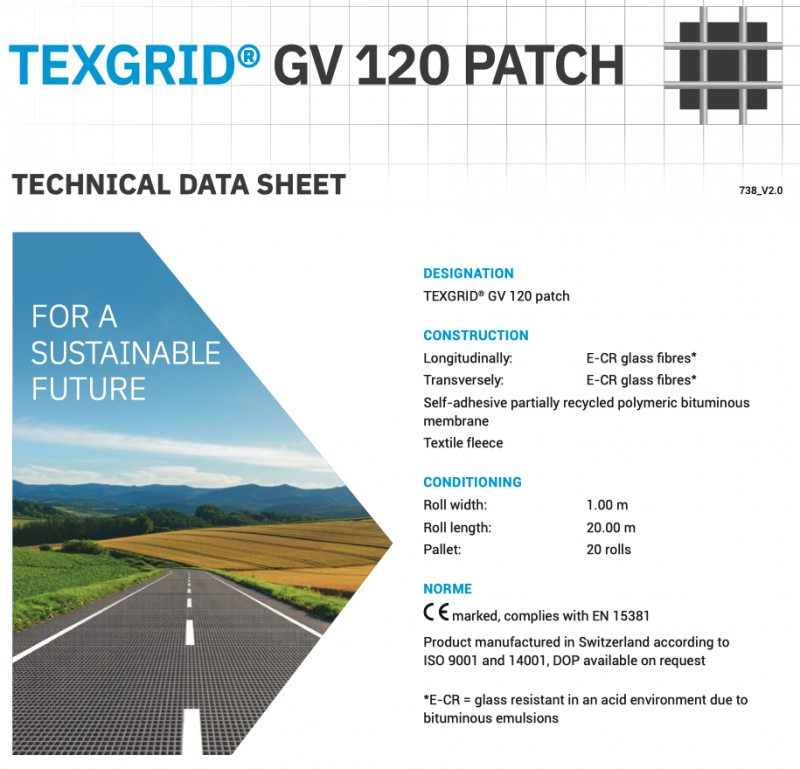 Technical data
You'll find all the information you need on the TEXGRID® GV 120 PATCH solution in its data sheet.
If you wish, you can also obtain data sheets for our other solutions.
Get data sheets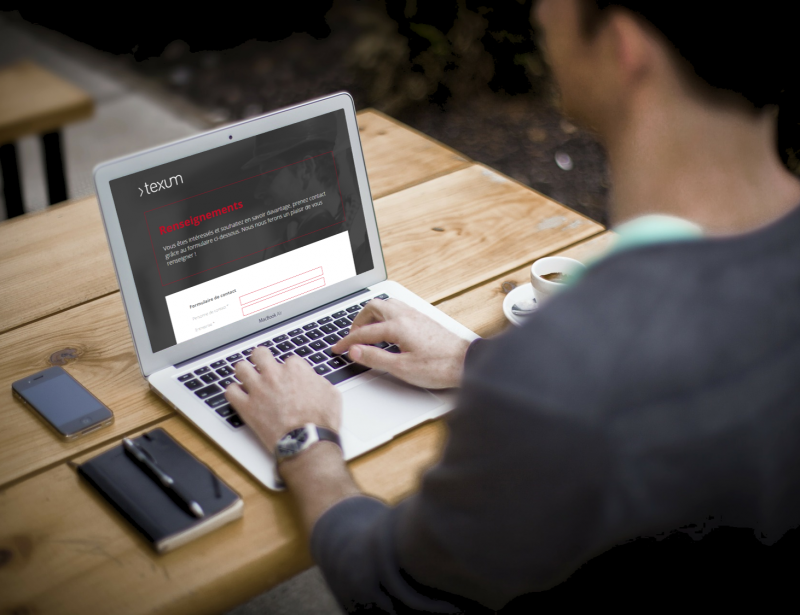 Together for your project
Because every project is a unique challenge, innovation, performance and assistance are at the heart of our business.

Contact us, and we'll be happy to advise you and direct you to the solution best suited to your project.

Information